Welcome to www.cameliamihai.ch! I offer Personal and Professional certified coaching services; let's work together and you will FIND YOUR TRUE SELF!
Self-development and growth are continuous journeys, they never end and you always need further guidance towards new unexplored horizons. Coaching is the method of the day to facilitate your progress and navigate you from where you are to where you want to be. I have benefited myself from coaching and as a Certified Coach I have helped several others to grow, develop new capabilities and thrive in life. 
I invite you for a discovery discussion if you wish to explore more or start the journey. We all  have the knowledge we need within us, it just requires support to unveil.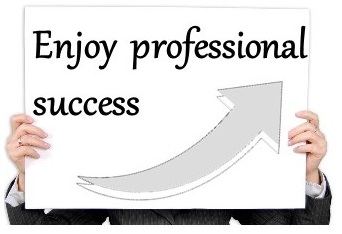 With over 10 years business experience in multinational environment covering senior roles in finance, corporate strategy and team management, I have specialized in addition in professional coaching. I can cover a broad range of areas and bring more success at work and in your business.
We can address: 
Individual performance and motivation
Integration in new environment and team dynamics
Communication, time management, leadership and team management
Employee/superior relationship, confidence and effectiveness
Career coaching including long term perspectives, alternatives and implementation plan
Strategy formulation and performance achievement
Objective harmonization, change management, decision making
Emotional intelligence and many more…
To discuss your personal and business coaching needs and book the time please contact me directly
TESTIMONIALS
"Camelia is an excellent coach! She has a very gentle and encouraging approach that helps create trustful relationship, so critical to have when coached. It was my first experience with coaching and she was an excellent listener and steered me to find my path.
She helped me not only to address my development area and find practical and inspiring solutions, but went beyond and guided me to discover the real roots of the issue. I experienced tremendous personal growth and increased self-awareness while working with her and afterwards. She was very dedicated, her personal commitment to coaching is unsurpassed and I always felt real interest in me as an individual.
I would recommend her to anyone looking to make the next step in self-awareness and self-development journey, that will contribute to career and personal life journey."Anastasia K, HR Manager for JTI SA, Switzerland
"I met Camelia more than half a year ago during a coaching specialization we did together. During the first part of the course, we were put into the same group to coach each other, this was the beginning of my journey to learn more about myself, work on myself and find out more about certain behaviors, patterns and emotions I have.
From the first moment, I felt very comfortable, I completely trusted her and was therefore able to open up entirely to her which is important when you get coached. She was able to really listen to what I am saying, was asking the right kind of questions and was able to inspire me each time so much that I walked away energized, motivated and ready to take this on.
After the course ended, she continued to coach me, which was really helpful and I had quite a few important realizations since then. I would like to thank Camelia from the bottom of my heart for everything she has helped me with so far!"Karin L., Global Coordinator for World Economic Forum, Switzerland